Discussion Starter
·
#1
·
As I need to have the requisite 660 miles by Wednesday, I decided to take a little trip up to Yosemite, which is kinda-sorta in my neck of the woods (after a bit of riding, anyway). First things first however was to figure out luggage, since I don't like carrying a backpack with me on trips. A quick trip to Cycle Gear got me a few items, then I just needed to figure out how to fix them to the bike.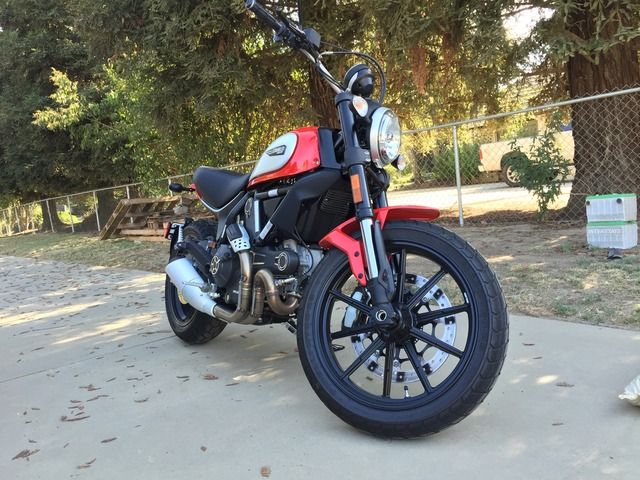 Before without any bags (just brought it home)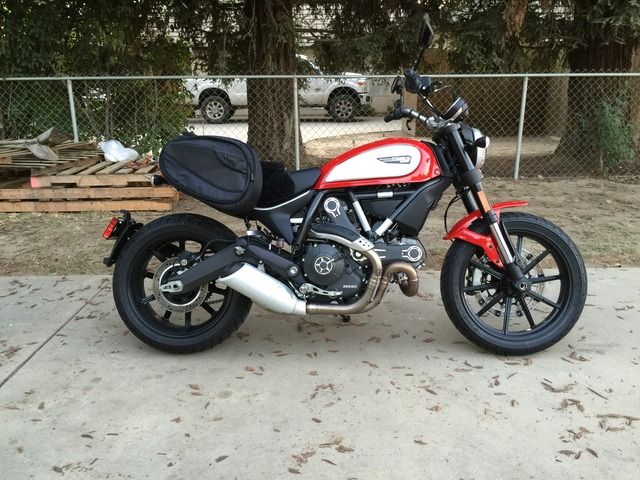 After. The bags actually work REALLY well, they're just smaller than I'd originally intended
CG was doing their yearly inventory and eager to move product, so I got these Sedici bags for fairly cheap. I'm still not 100% sold on them; they only came with bungees that were too long for nearly every application, and it was a bugger trying to make them fit. I finally finagled something together that surprisingly lasted me the whole trip, and they never got so much as warm from the stock exhaust. Now, hot from the sun is a TOTALLY different story!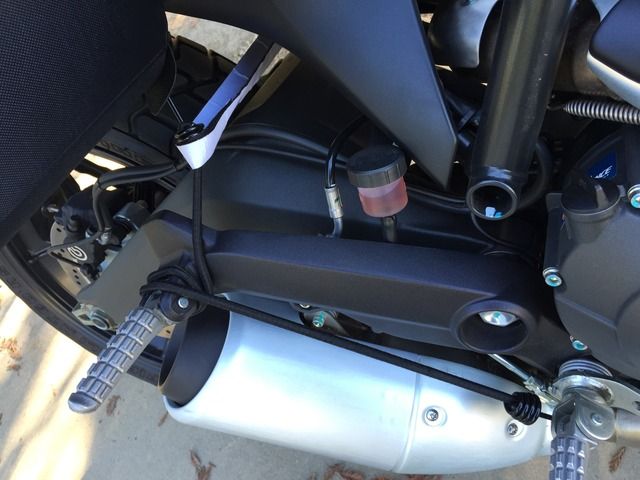 Managed to use that bungee cord, although I'd have been better served with two that were half this length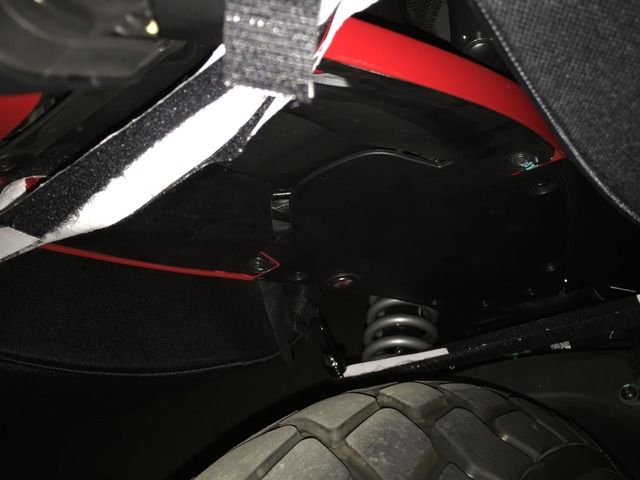 Some cheap velcro from the auto parts store kept tension where it was also needed (cheaper than more bungees IMO)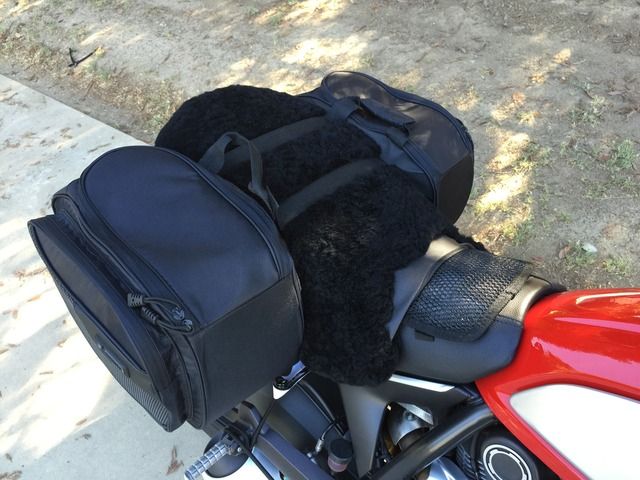 The finished product. I had an old Alaska sheepskin seat pad from my GS (never used it there, funny enough), and I bought this "air pad" from Cycle Gear (that's a POS and will be going back) and shoved it under the sheepskin for added support.
So, bodging all that together, I headed up to Yosemite to view all it's grandeur...only to realize I'd picked the day THE WHOLE FREAKING WORLD wanted to do the same thing. :BangHead:
Still, I had a lot of fun (even if I couldn't see Glacier Point or Mariposa Grove this trip because of tourist overcrowding and renovation, respectively):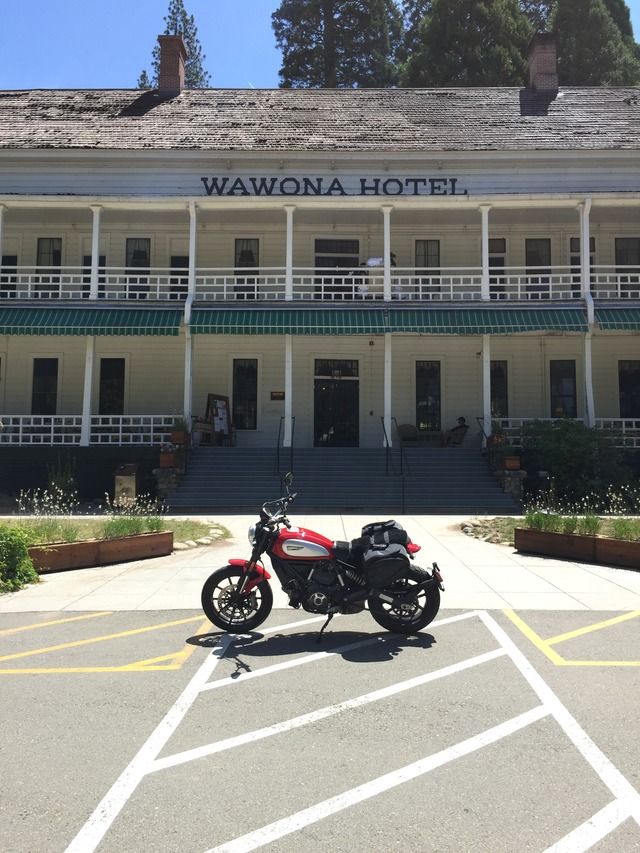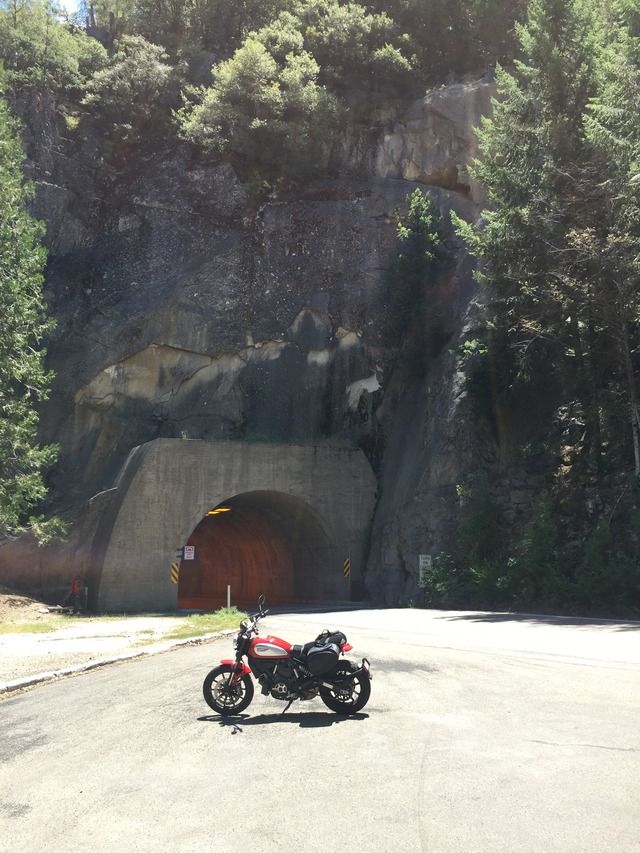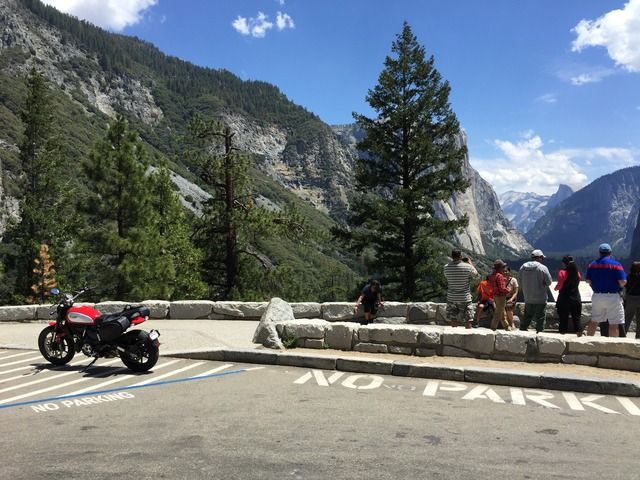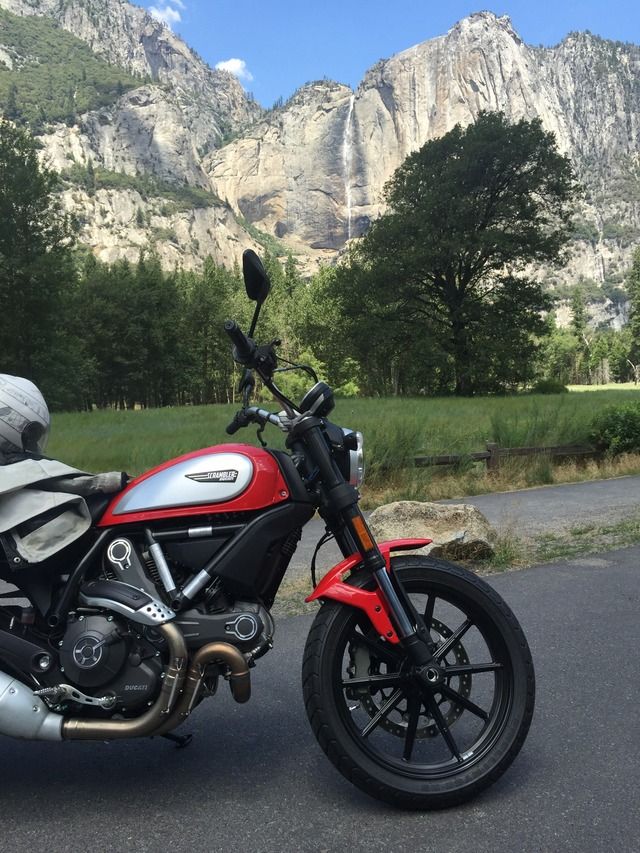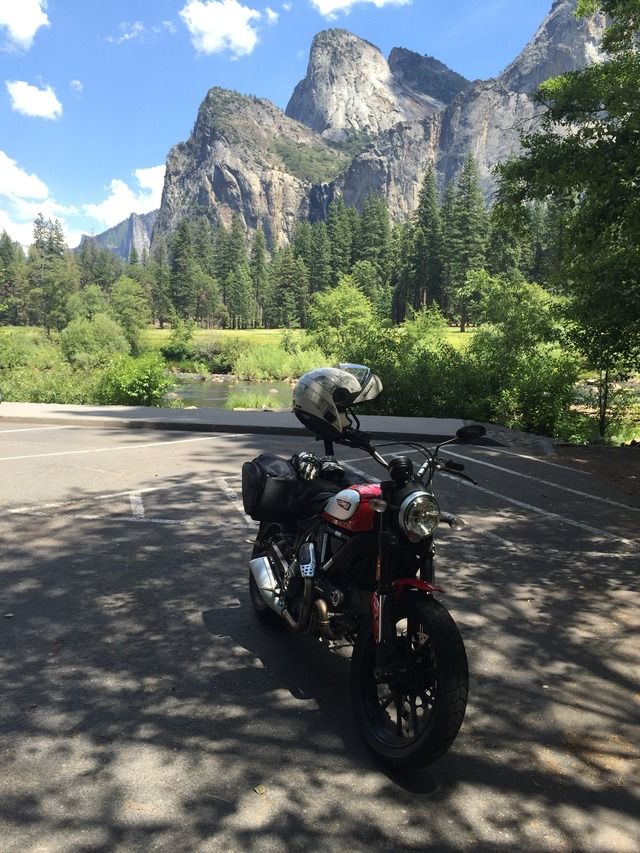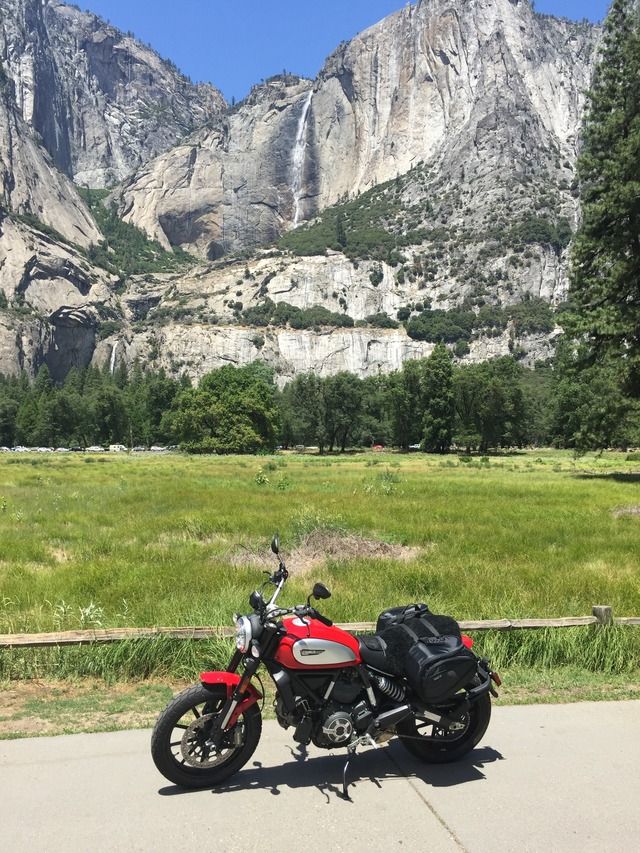 I gotta say, there doesn't seem to be anything that'll "fix" that horrid Icon seat. Fortunately, I had the fantasmic idea to take lots of pain pills before I left, so for the most part was good (until I got home - owwwwwwwwies...).
Where to start: this route is PERFECT for this bike, and one of my favorite rides. :love10: The way into Yosemite has gently twisting roads, which I prefer, not real "twisties". The Scrambler just ate those badboys up. I can very easily say this bike is one of the best I've ever ridden for curves (I have limited experience with road bikes, my previous bikes were mostly dual sports). One thing that's always bugged me are downhill curves, especially downhill hairpins, but hot dog, they were a CINCH on the Scrambler! Maybe the stars aligned or I learned a lot all of a sudden, but this bike is SO easy to ride. It's fun to lean into the curves or, better yet, just press down on the pegs and feel the bike practically turn itself!
The suspension is better now that I've turned the preload down to the lowest (highest?) setting; it's not perfect by any means, but it's no longer jarring. I'm actually coming to appreciate the front suspension, I think it's a good stiffness for canyon carving and for keeping you from toppling on those slow-speeds
whoops
front-brake-stops.
All in all, I'm totally digging this bike. For now I'm still a little worried about doing so much freeway; I try to vary the speeds and RPMs since I've only got about 400 miles on the bike, but we have a lot of highway in my neck of the woods. Still, it works well at high speeds, I don't even mind the extra wind!
Hmm, still have 200 miles to do by Wednesday. Maybe a run to the coast for some AWESOME clam chowder (and more not-90*-weather)? :love4: