Discussion Starter
·
#1
·
Hey all.. just thought I'd throw this in here, just incase anyone wanted to know how simple the boosterplug install is and to throw a few pics up with better resolution than the ones that come with the 'installation' brochure.
All you need is a t-30 torx and 8mm socket and you're good to go. Maybe a few cable ties wouldn't go astray either.
1. Remove the seat which reveals these two 8mm bolts... remove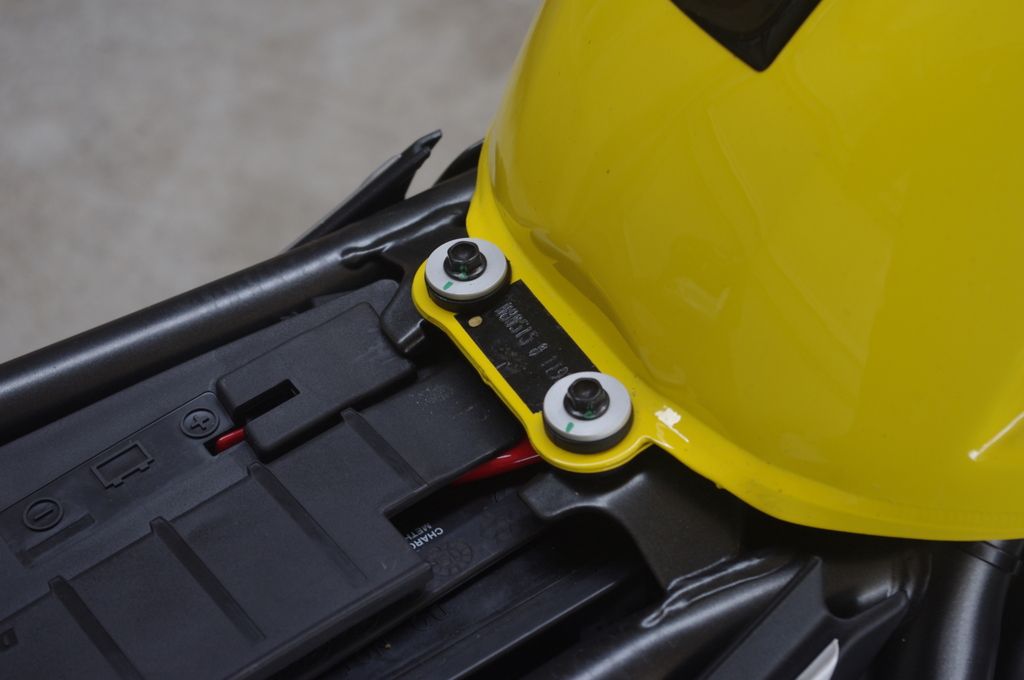 2. Other end of the tank are two t-30 torx screws, remove those.
3. Remove the bib on the top of the tank by gently prying free. They slot into 4 rubber grommets.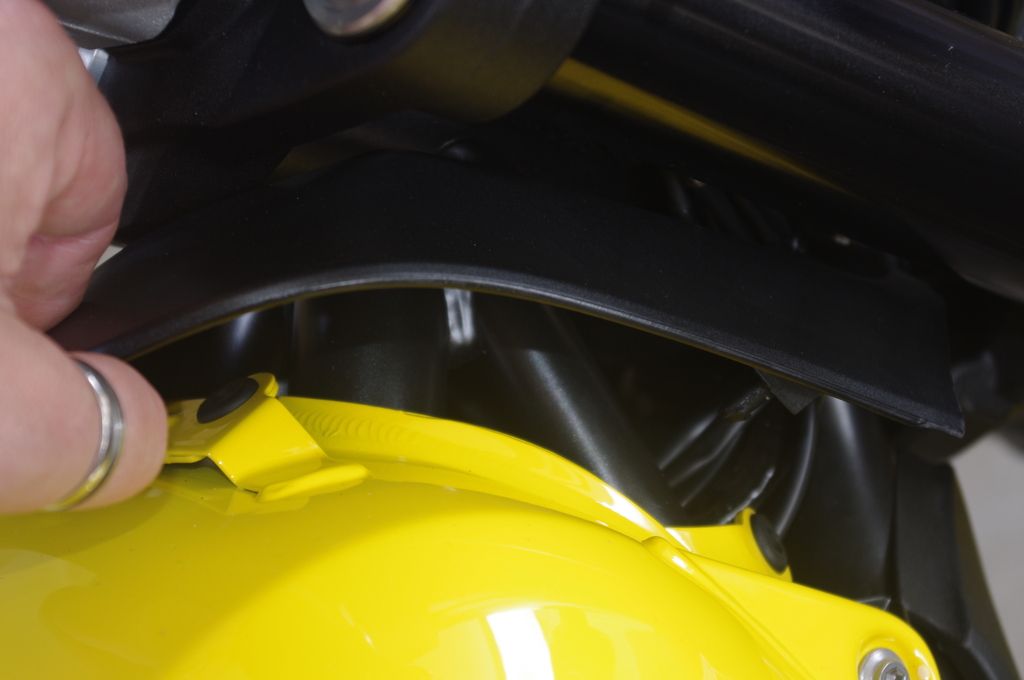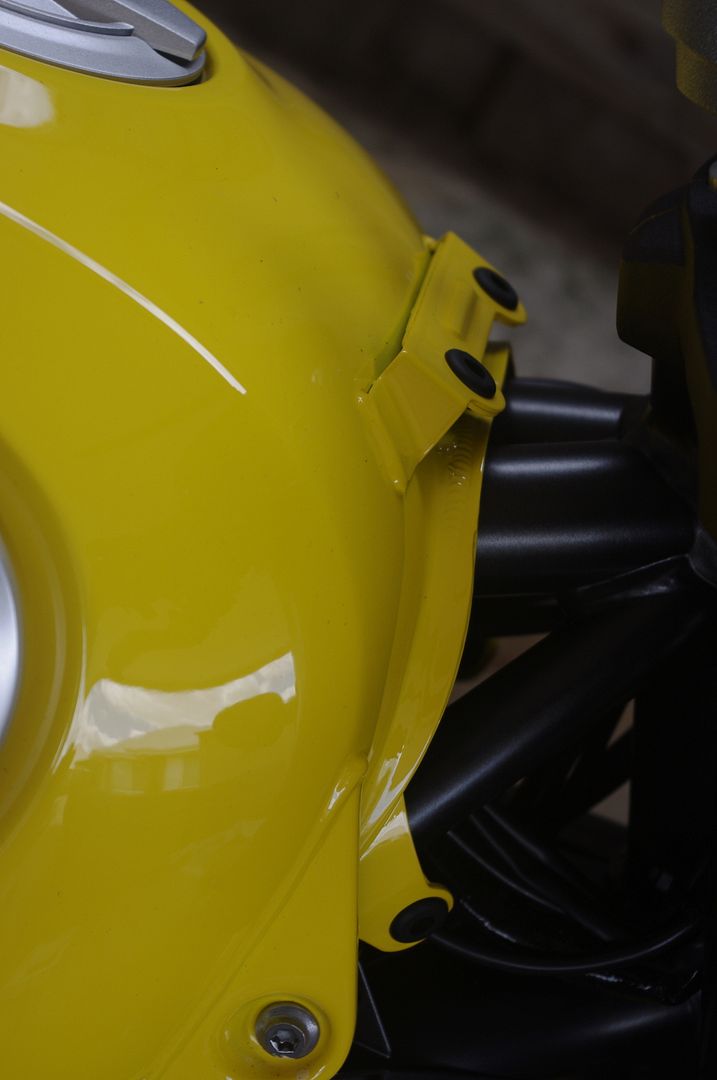 4. Gently lift the tank, a slight wiggle and it lifts up easily. Lift up and slide it back a fraction to reveal the plug in question. The one with the blue dot.
5. The boosterplug fits inline with this plug. Gently splay the retaining clip and wiggle it free. Install the booster inline as shown below.. at this point I chose to run the temperature probe along the neck and under the steering head, held in place with a couple of cable ties.
*Notice position of the boosterplug... it tucks in quite nicely there. When you lower the tank back down it can get a little tight on space in there.
6. Reverse the process making note of those rubber disk grommet thingies which the t-30's screw into.. they're unsecured and can easily fall out, roll down the driveway or get chewed by your great dane puppy. Turn the ignition on and scroll through the menu until you get to the temperature page. You should notice it reading considerably lower.
7. What are you waiting for?! Ride already!!