Discussion Starter
·
#1
·

Every rider wants to feel safe and confident at high speed enjoying an open road. Some may argue that the best riding abilities must be complemented by sportbike tires, so it's good to be picky when selecting your next set. At MOTORCYCLEiD.com, you can find a vast collection of tires for sportbikes designed to ensure a secure grip and best-possible high-speed performance.
To unlock the full potential of your motorcycle, you can choose one of our best-selling sportbike tires in our store. Some of the most renowned manufacturers in the world utilize the latest advancements in rubber compound formulation and tread design to make new versions of their tires that are always better than their older iterations. They can improve performance, fuel mileage, safety, and serve you longer. Let us know what do you think about our picks? What do you use on your bike?
PIRELLI® - ANGEL GT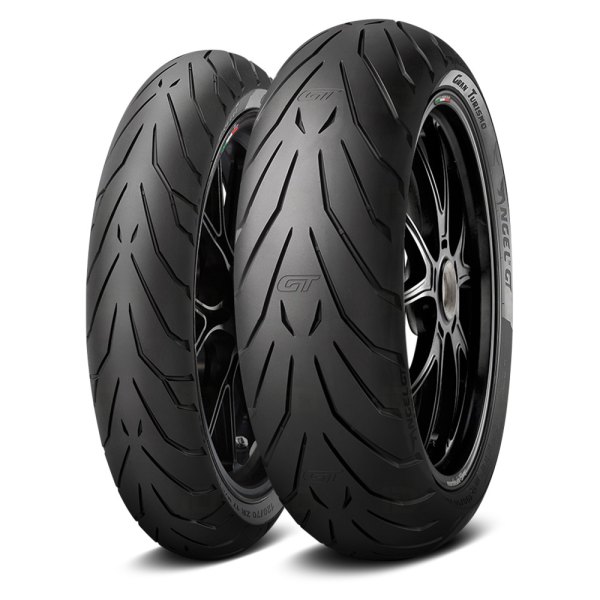 Features:
The new reference for mileage in Sport Touring tires
Excellency in wet performance and grip
Top handling capabilities, typical of the Pirelli DNA
Performance consistency until the end of the tire's life
Bi-compound
Sizes:
120/70ZR17 58W
120/70R17 58W
150/70ZR17 69V
150/70ZR17 69W
160/60R17 69W
170/60R17 72W
180/55R17 73W
190/50R17 73W
190/55ZR17 75W
190/55R17 75W
110/80ZR18 58W
120/70ZR18 59W
160/60R18 70W
110/80R19 59V
PIRELLI® - MT 60 RS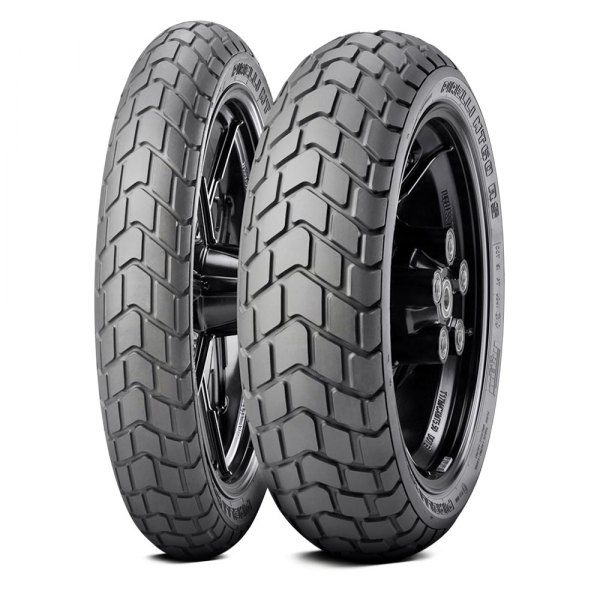 Features:
Specific radial carcass to ensure excellent handling
Tread pattern optimized for use also on wet surfaces
Special Superbike racing compound capable of maximizing grip and road holding for a pleasant riding sensation
Sizes:
130/90B16 67H
150/80B16 77H
120/70ZR17 58W
120/90-17 64S
130/80-17 65H
140/80-17 69H
160/60R17 69H
180/55R17 73H
180/55ZR17 73W
110/80R18 58H
120/70ZR18 59W
100/90-19 57H
90/90-21 54H
BRIDGESTONE® - BATTLAX ADVENTURECROSS SCRAMBLER AX41S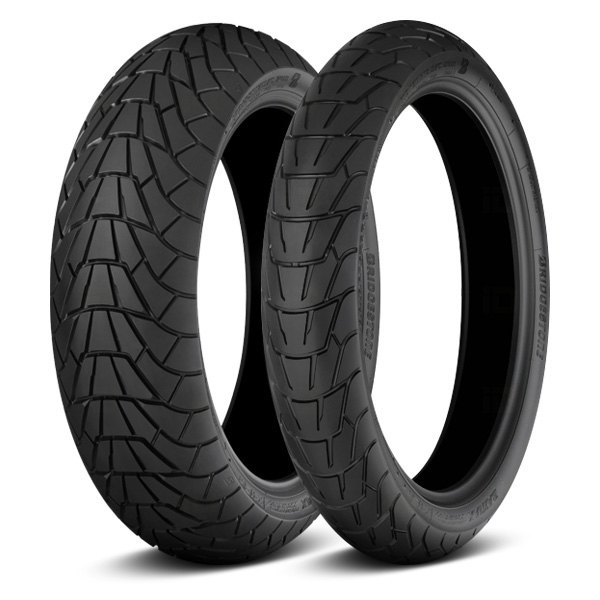 Features:
For riders with adventure bikes who enjoy touring off-road.
For riders who demand a high level of off-road performance and durability.
Manufactured from the finest materials to deliver lasting durability
Designed to combine maximum functionality with eye-catching design
Proven to provide a perfect fit and easy installation
Guaranteed to meet or exceed the highest quality standards
160/60R15 67H
120/70R17 58H
160/60R17 69H
170/60R17 72H
180/55R17 73H
110/80B18 58H
120/70R19 60H
Click on the image to enter the product page at MOTORCYCLEiD.com and check Product Options for more information
To browse the full catalog of sportbike tires at our store, please click the "Shop Now" button below:

If you have any questions, feel free to contact us here or call our specialists at 888.903.4344​