Ok after looking at Jerry's dealer fitted detail pic's ( thanks too matey ) and looking at the Ducati factory termi beasta unleasha video and pausing on the moment I see I seem to have had it correct if that is correct and they had official instructions from Termignoni, no reason why they didn't.
So by looking at what was supplied and it was obvious to me by the diameters of rubbers that the bracket is sandwiched by these and the aluminium stepped washer flange and penny washer.
In my opinion they would not leave these out as I did on second attempt and when used in conjunction it put the bolt and nut very close to the swingarm and at an angle.
Now a few phone calls to mates who work in dealers say no dealer has yet had the fitting instructions come to them with the exhausts as mine did not and had been struggling to identify how they should have them. I find this not great from Termignoni but kind of not surprised.
So with a open mind I set it all up bit by bit and attempted to make it right and almost there but the exhaust bracket not only needs a longer bolt by at least 5mm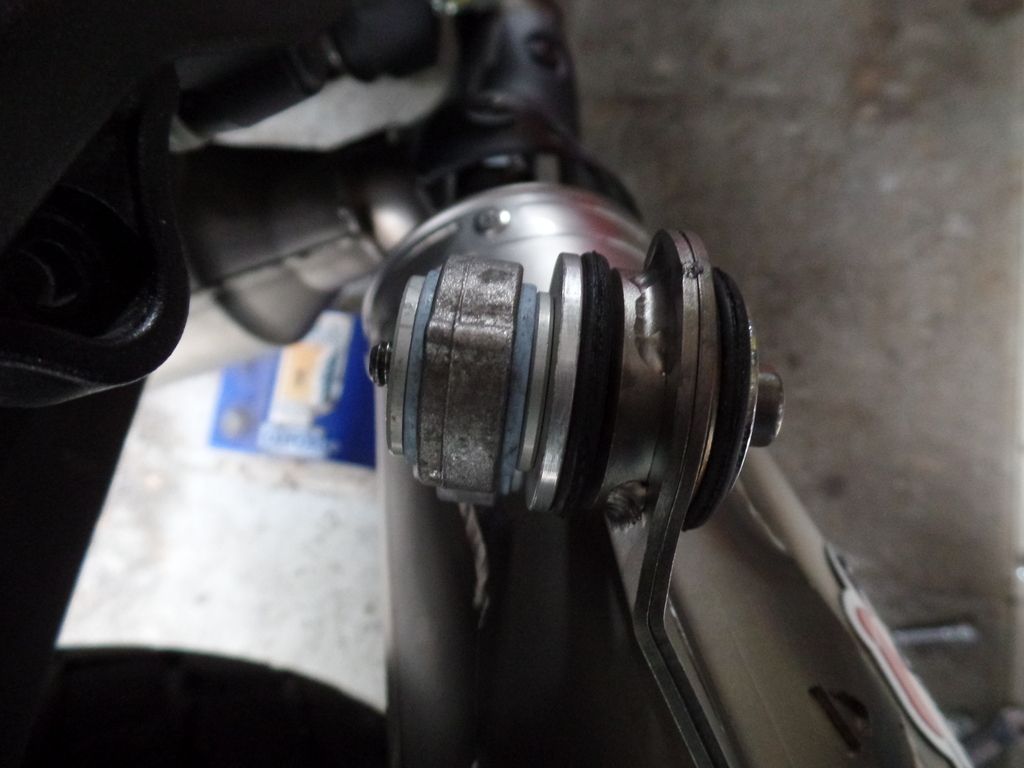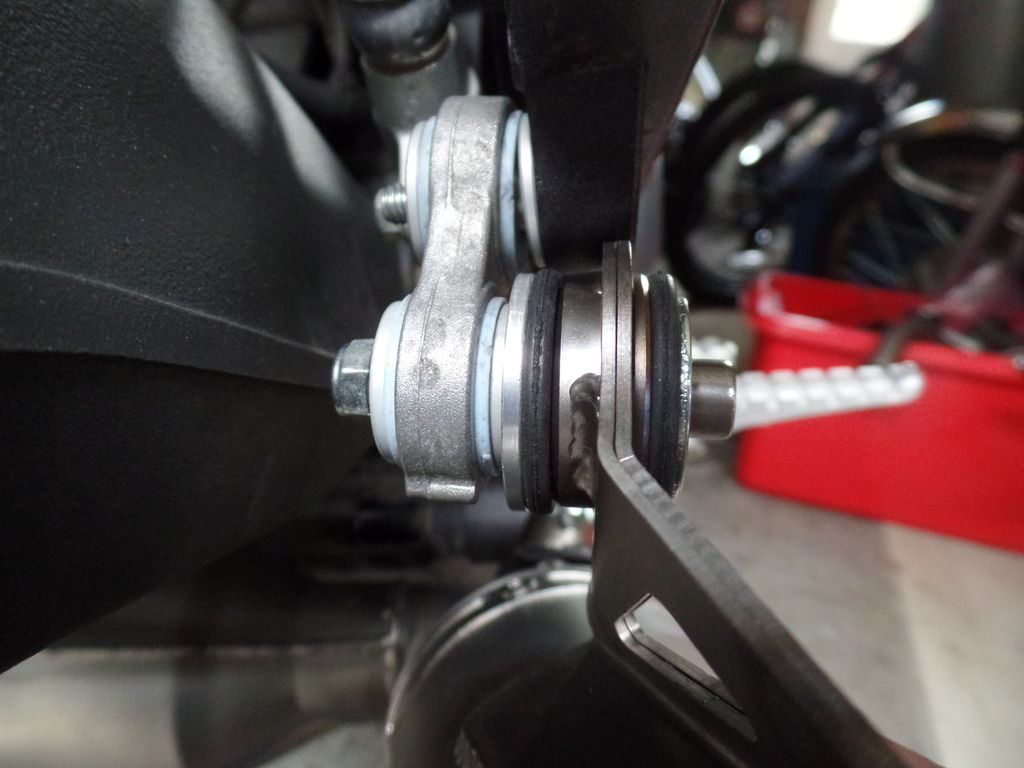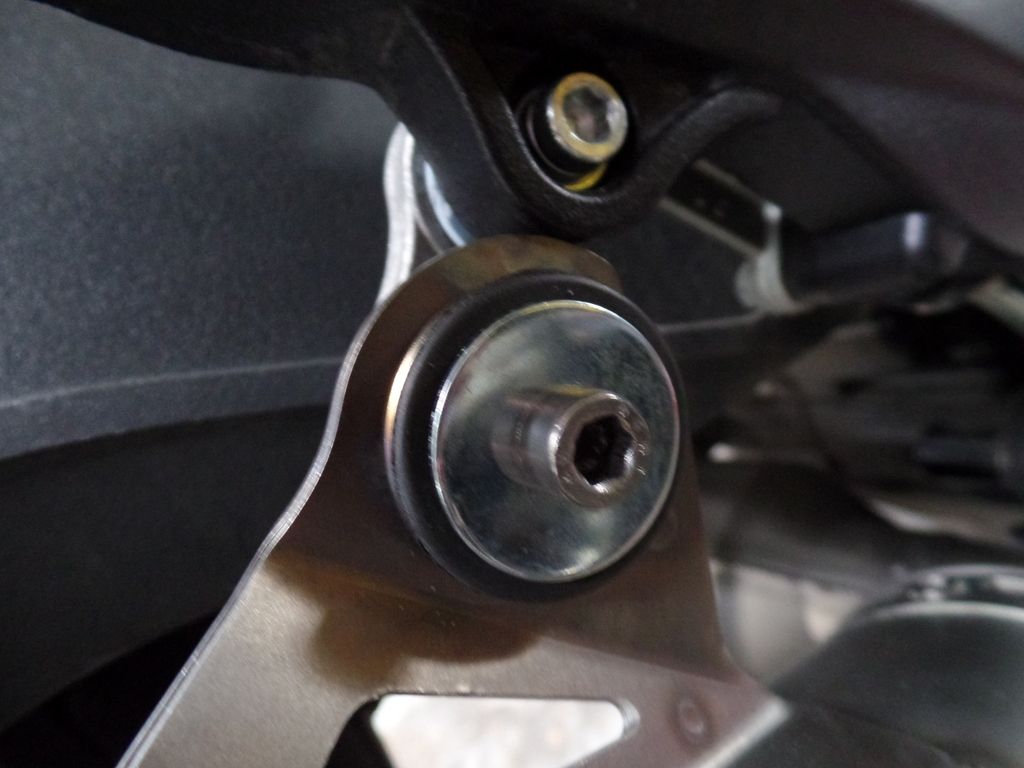 It's bracket top needs either grinding flat or as I have done added a 3mm washer/spacer to move it away from the bottom of the footrest hanger which would have either rubbed the paint and metal away or stopped flex on the exhaust if needed.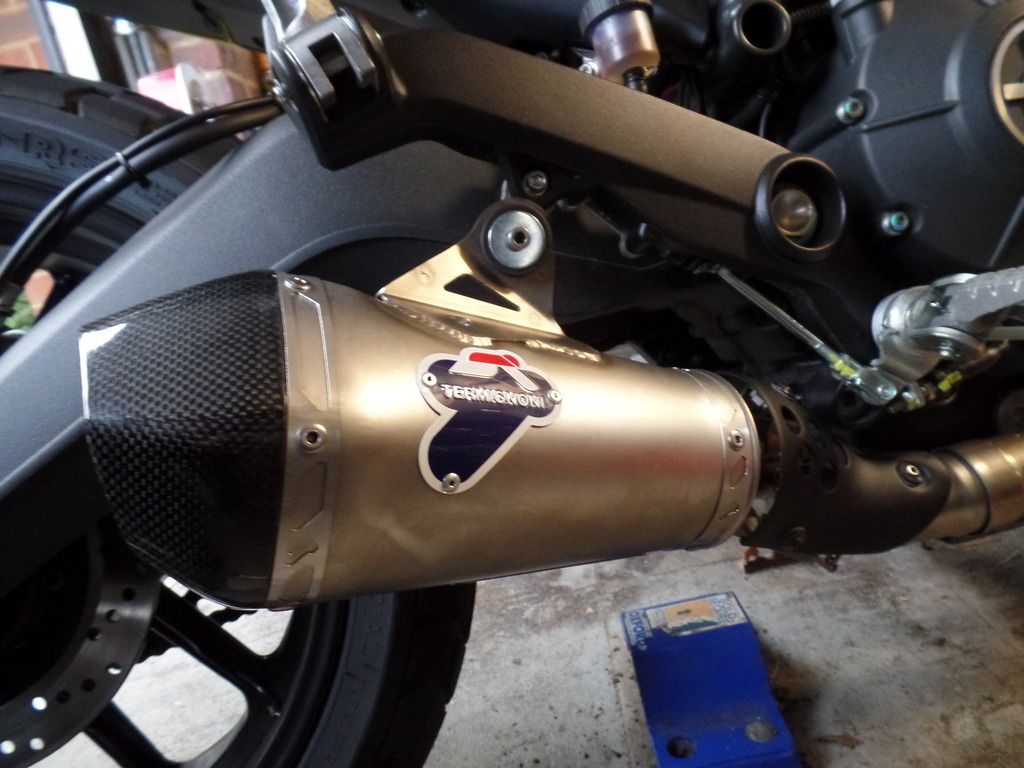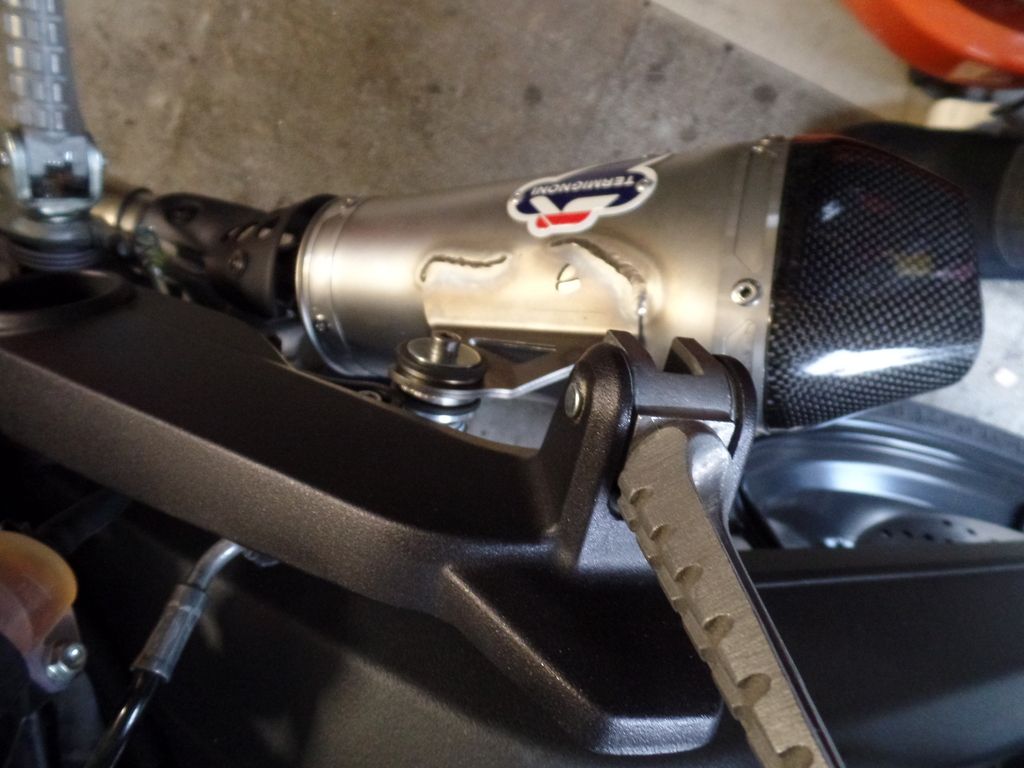 I am now more happy with it and will get a better less obvious headed bolt ( stainless domed ) and an aluminium 3mm x 15mm diameter spacer made by a friend.